Márk Novák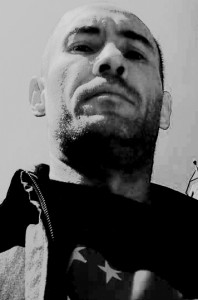 I was born into a family of artists and musicians, however I didn't show signs of activity in this field apart from the love of music. My youth was mainly about physics, history and football. In the meantime I graduated as an economist and worked as a civil servant for long years. I had discovered my deeper interest in arts by means of my fiancée. In 2000 I switched profession, which surprisingly hadn't distracted me from my original field of interest. I had worked together with several artists both as a commercial graphic designer and an economic expert. I have been working in the wonderful world of public radio since 2006 by means of Balázs Kovács, who can also be heard on this album. My first attempts were due to this environment. Since then I can't and I wouldn't like to escape from these effects. It is a great honour to work together with the colleagues of the Hungarian Komputer Music Foundation and having the insight into the atmosphere of world-famous authors of contemporary experimental music. My recordings have been published on authorial works, compilation albums and I have also designed books and CDs. I am a co-author of a book in connection with radioing. With the name of "Panda from Outer Space" I fabricate space-ambient music for satisfying myself and perhaps others. With my own name I execute my musical experiments.
About my song on this album I can say the followings:
In my works I mostly search for the Random. The base of my composition is a randomly-generated series of messages, produced by computer with different techniques. The given moment decides upon the manifestation of the series of messages in the form of music. I consider Ernst Florens Friedrich Chladni and the fractal algorithms as the inspiration of my composition on the album.